---
KS-DR1004D Amplifier for Car/Marine/Motor Sports
JVC 4-channel compact amplifier for compact car, marine, UTV and motorcycle / max power 400W / 45W RMS x 4 @ 4 ohms.
Versatile Application
Receivers and amplifiers for marine and motor sports applications need to perform in harsh environments exposed to outdoor elements. JVC's marine and motor sports receivers and amplifiers feature compact size for versatile installation even in tight spaces. Conformal coated main PCBs (printed circuit boards) offer additional protection against moisture and condensation from damaging the product.

Conformal Coating
A conformal coating is a protective chemical coating to safeguard electronic circuits from harsh environments that may contain moisture or chemical contaminants. It provides a barrier to airborne contaminants from the operating environment, such as salt-spray, thus preventing corrosion.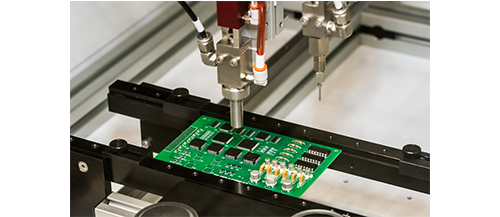 Circuit Separation Construction
Separated circuit boards of the Pre-amp and Power-amp sections contribute to a reduction in radiation noise.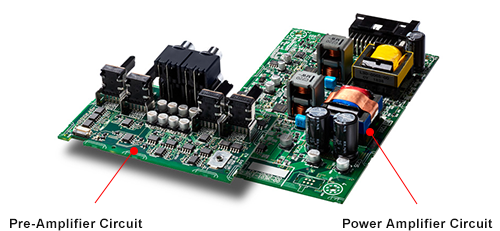 Large LPF Coil
The large LPF coil provides stable, high quality sound with no distortion even when playing at high volume.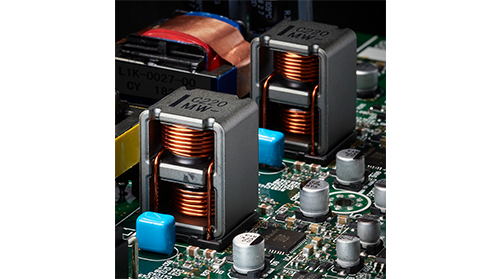 Variable HPF & LPF
Incorporates a rotary type HPF and LPF which enables fine adjustment. Compared with fixed type switching, more precise sound adjustment is possible to match your preferences.

Specifications:
Maximum Power Output 400W

RMS Power Output (4 ohm) [ 1% THD 14.4V] 45W x 4 (20 - 20,000Hz)

RMS Power Output (2 ohm) [ 1% THD 14.4V] 45W x 4 (1,000Hz)

RMS Power Output (Bridged 4 ohm) [ 1% THD 14.4V] 90W x 2 (1,000Hz)

Class Class-D

Signal-to-Noise Ratio (reference: 1W into 4 ohms), CEA-2006 Compliant > 82dB

Load Impedance Allowance 2 - 8 ohms

HPF 50Hz - 200Hz (-12dB/oct)

LPF 50Hz - 200Hz (-12dB/oct)

RCA Input Ach L/R, Bch L/R

High Level Input (Speaker Level Input) Yes

High Level Input Auto Power Control (Signal Sensing Turn On) Yes

Input Sensitivity 0.2 - 5V

Dimensions (W x H x D) 145 x 45 x 99 mm (5-11/16" x 1-3/4" x 3-7/8")

Weight 0.7kg (1.5lbs)