---
Australia's Smartest Road Trip Companion!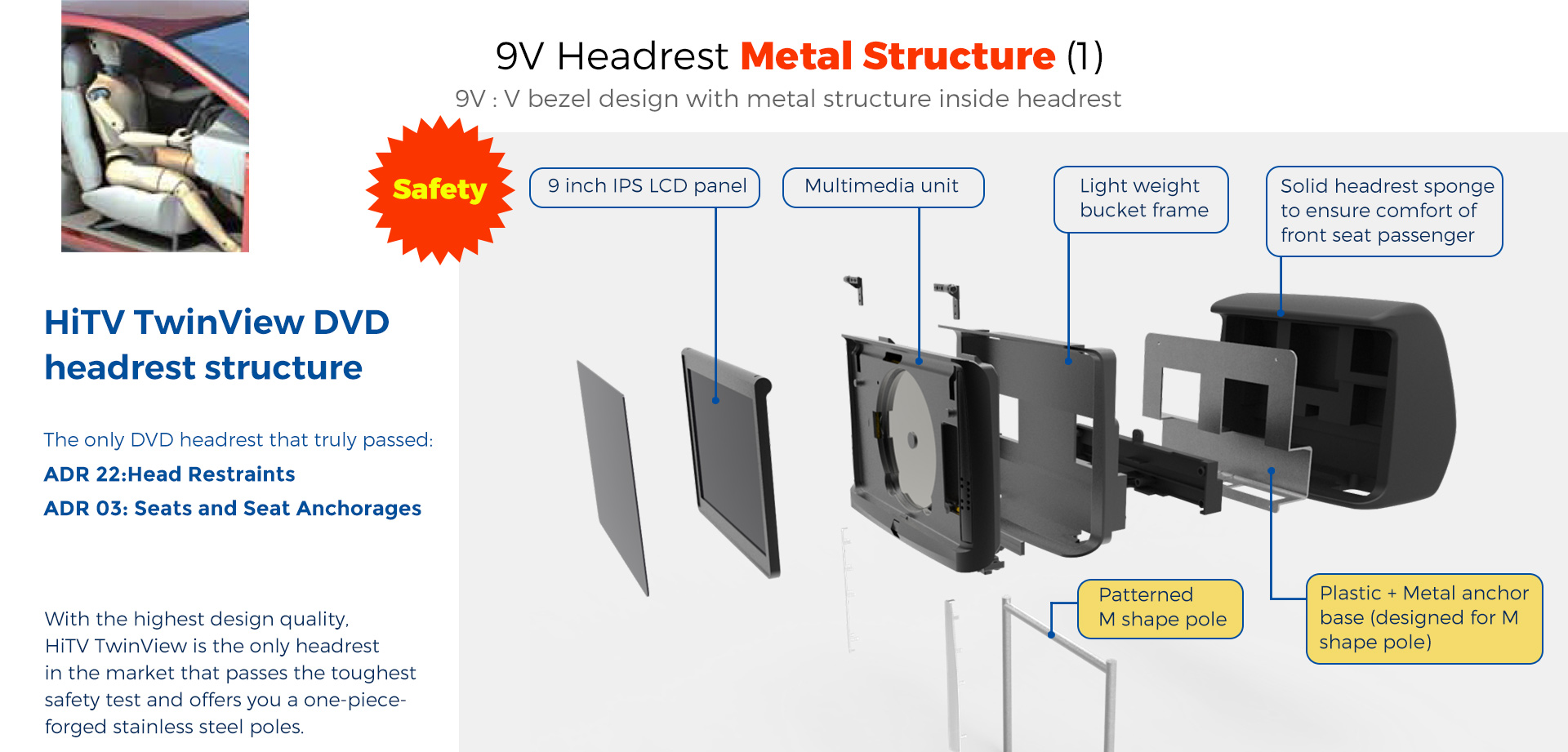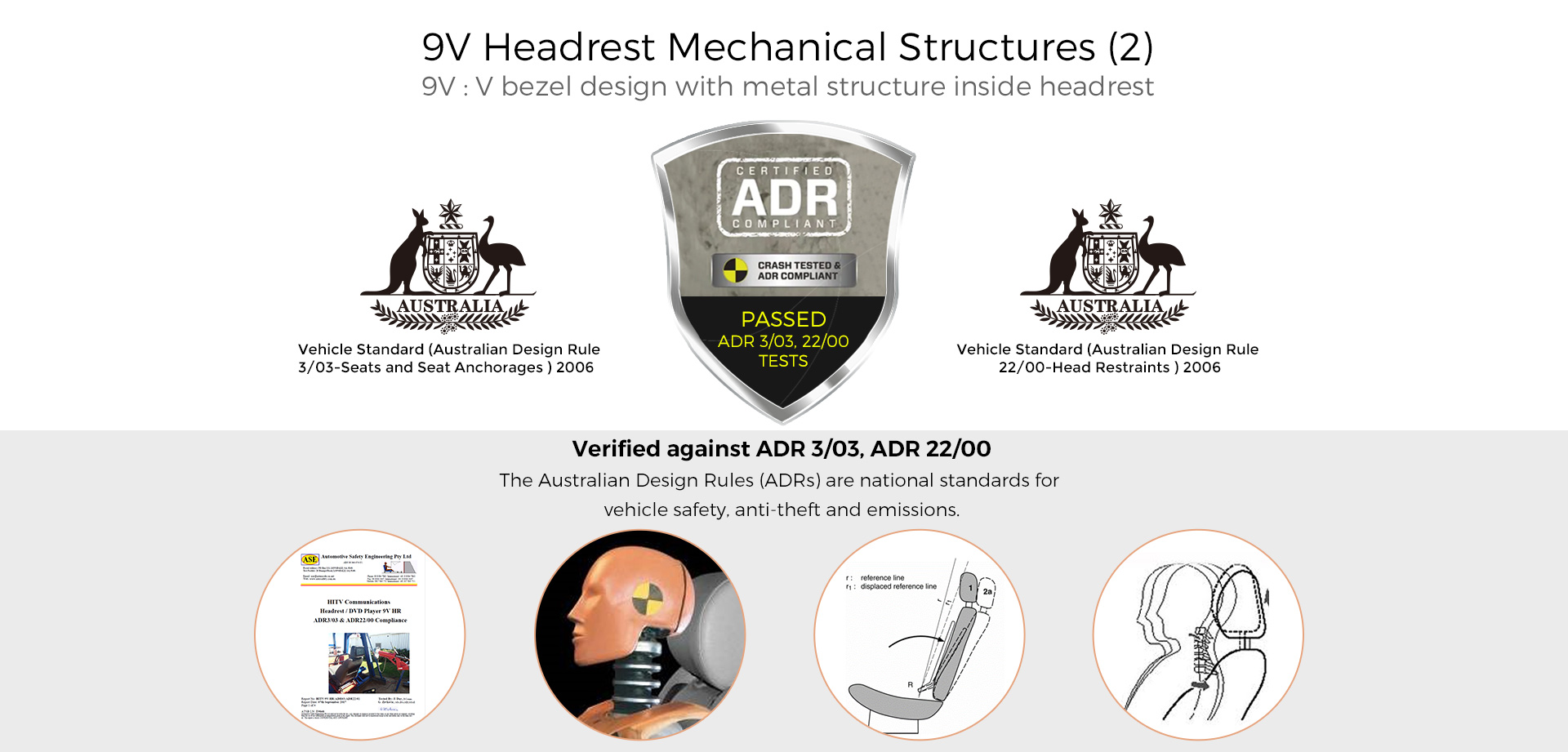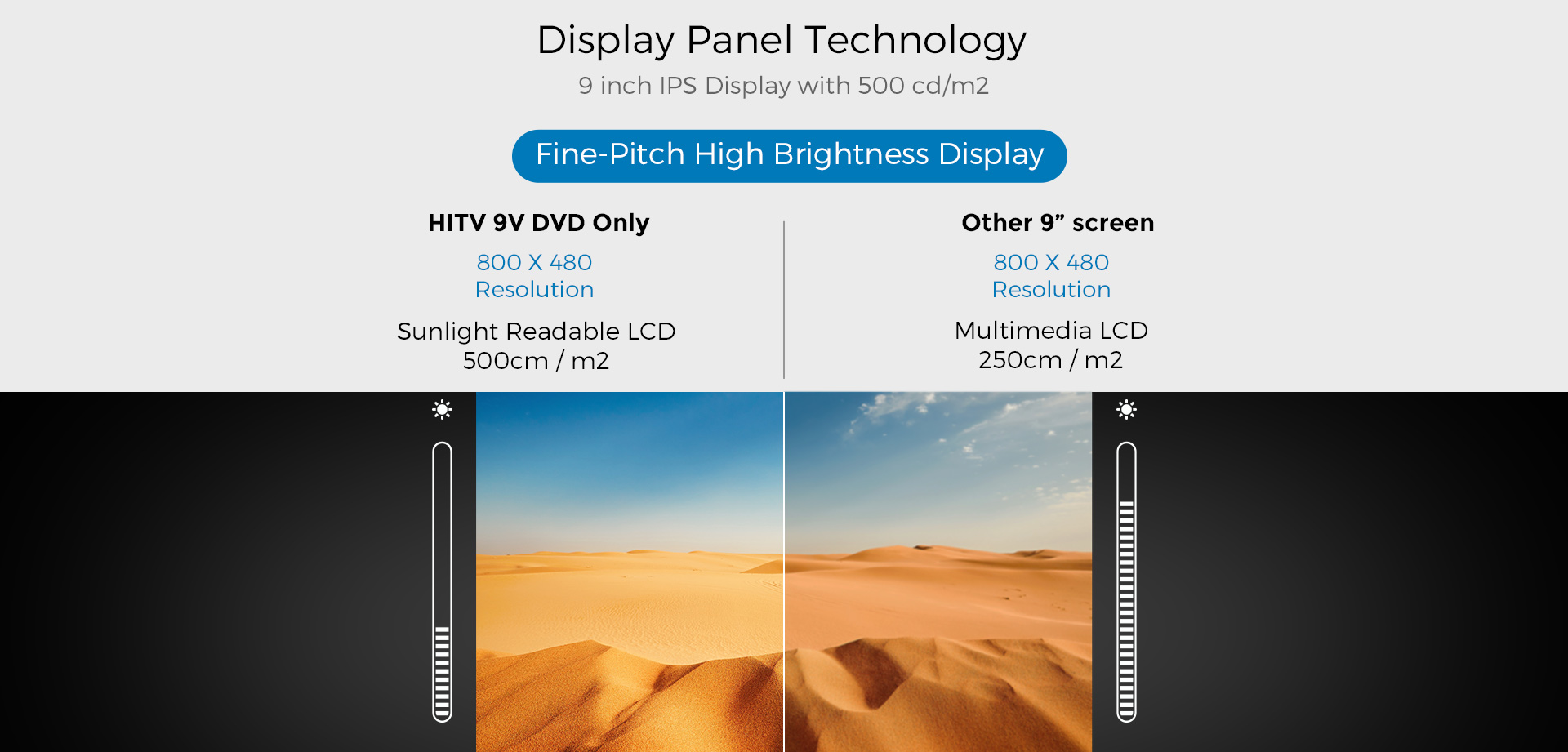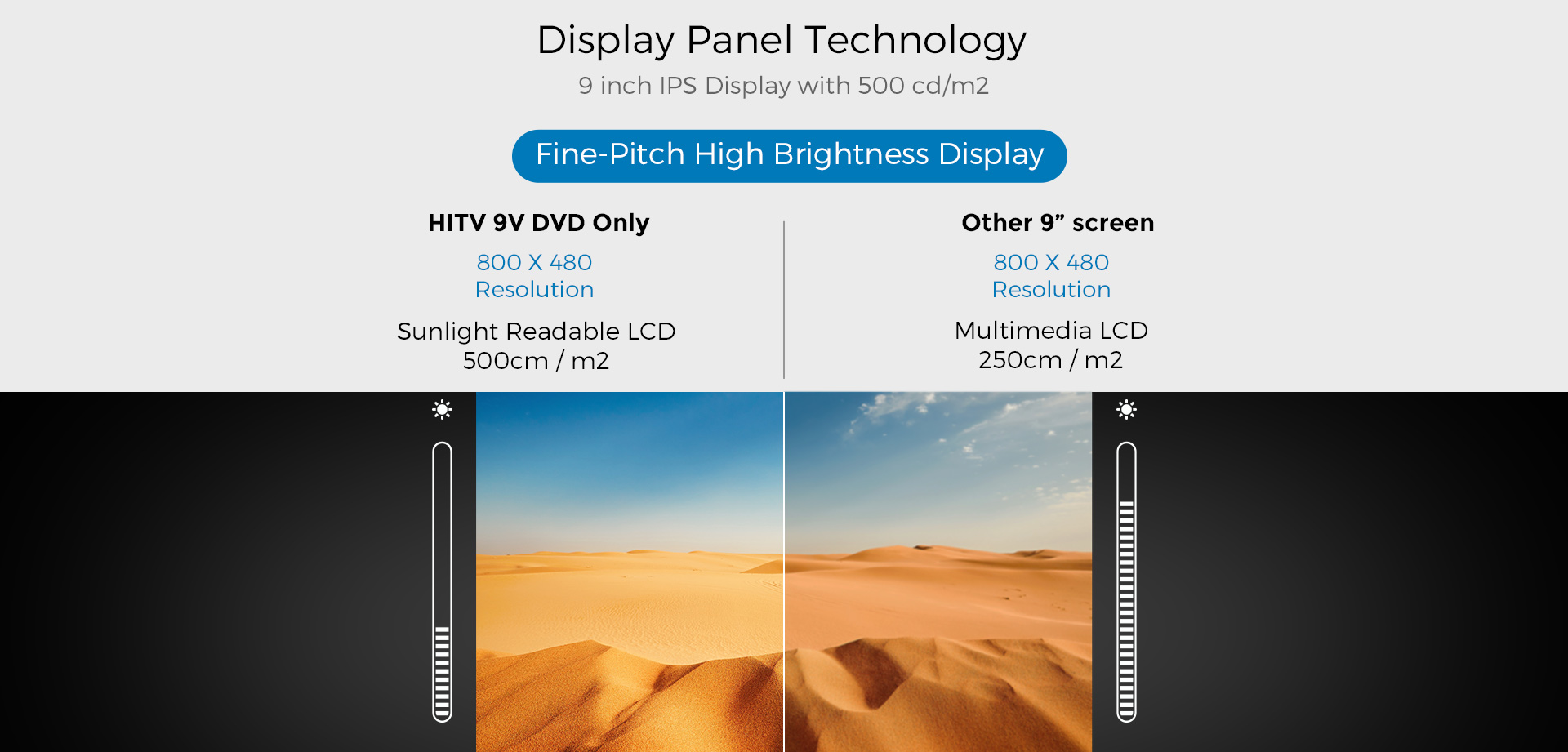 Modular DVD Design
Enclosed Plug & Play DVD mechanism, easy to replace faulty unit for warranty.
Modular Headrest Design
Hidden button to release DVD mechanism, easy to replace faulty unit for warranty.
Modular Leather Design
Interchangeable multiple leather cover
One-Piece-Forged Stainless Pole
Sustain the weight of the headrest
Disc Loader
Disc compartment to hold DVD disc
Features:
9" (16:9) TFT LCD Display

Touch Sensitive Controls

Advanced ALC Technology for Improved Audio Volume

Solid headrest sponge to ensure comfort of front seat passenger

Metal panel to securely maintain the multimedia unit & frame, even upon impact

LED Backlit Panels for Exceptional Picture Quality, High Efficiency and Long Life

Cover Colors Easily Interchangeable Between Black, Grey and Beige to Match Vehicle Interior

One-Piece-Forged Stainless Poles to Sustain Weight of The Headrest

Solid Headrest Sponge to Ensure Comfort Front Seat Passenger

Metal Panel to Securely Maintain the Multimedia Unit & Frame

Panel Swivels Out for Optimal Viewing Angle

Automatically Selects Between PAL and ATSC Systems

Built-In 3.5mm AV Input Jack

Two A/V Inputs

Wireless Remote Control

Built-In Dual Speakers
Specifications:
Built-In Dual Channel IR Transmitter:

Ch A: 2.3MHz (Left) – 2.8MHz (Right)

Ch B: 3.2MHz (Left) – 3.8MHz (Right)



Resolution: 800 x 480

Brightness: 400 CD/M2

Power Supply: DC +12V (10.6V - 15.8V)

Power Consumption: 12W

Operating Temperature: 14OF ~ 140OF

Dimensions: 9.8" x 5.5" x 8.3"

Weight: 5.5lbs.